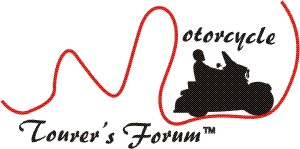 Fatigue & M/C Touring
---
Dr. Don Arthur published an article dedicated to Fatigue and Motorcycle Touring. Vice Adm (Dr.) Arthur is a well known Long Distance motorcyclist and the 35th Surgeon General of the U.S. Navy.

---


"As the Sun sets and the miles pass, fatigue becomes our shadow but never our friend. The pleasures of a riding vacation can melt into frustration if a rider pushes the day's miles beyond his or her abilities. This article discusses the elements of fatigue, how to recognize its subtle signs, and how to ride more safely."



---

Click here to view the article*

-- Posted with the permission of Dr. Arthur --





*Note: Adobe Acrobat Reader must be installed to view this article! It's free. Click the image to download Adobe Acrobat Reader.
---
[ MTF Home ] [ Forum Guidelines ] [ MTF Merchandise ] [ MTF Calendar ]
[ MTF Tourer's Assistant ] [ MTF Emergency Tags ] [ MTF Commision Program ]
[ MTF Honors Page ] [ Touring Links ] [ Photo Album ] [ MTF Logos ]
[ MTF Business Cards ] [ MTF Gold Dealers ] [ MTF Past Events ]
---
Copyright © 2001-2005 Motorcyle Tourer's Forum. All rights reserved.
For Questions or Comments about this site contact the Motorcycle Tourers Forum.