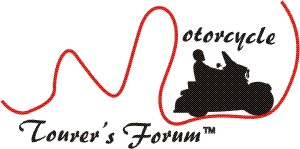 MTF Weather Information
---
Special thanks to Greg Rice (Travel_Man) for putting the initial version
of this weather page together for the 2015 Iron Butt Rally
2015 Iron Butt Rally Weather

Page refreshes every 10 minutes. You can click on the links in the city weather boxes like Albuquerque, NM
Canada and Alaska cities and weather maps are towards the bottom. Displays great on most mobile phones.
You can check out Greg Rice's website for more information. http://www.gregrice.com/
Copyright © 2015 – Greg Rice - Used with written permission.
---
[ MTF Home ] [ Forum Guidelines ] [ MTF Merchandise ] [ MTF Calendar ]
[ MTF Tourer's Assistant ] [ MTF Emergency Tags ] [ MTF Commision Program ]
[ MTF Honors Page ] [ Touring Links ] [ Photo Album ] [ MTF Logos ]
[ MTF Business Cards ] [ MTF Gold Dealers ] [ MTF Past Events ]